Welcome to our Patient Center!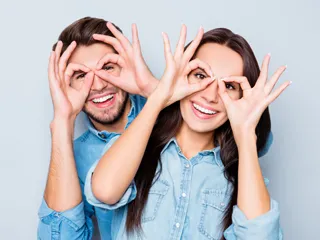 We understand that your time is precious and that you need an optometrist who is professional, yet convenient for your lifestyle. In order to make the transition to our office smoother for you, we have created a "Patient Center" with everything you need to get started.
In an effort to streamline the new patient process, you will be able to complete all the necessary items prior to your first visit. We strive to make sure the time we spend with you during your visit is quality time.
Thank you for choosing us and we look forward to seeing you!
If you are a new patient, complete this online form prior to your appointment.
---
Additional Forms
We encourage you to review our "Notice of Privacy Practices" prior to your appointment.



You will be asked to electronically sign our "HIPAA Compliance Consent Form" at your appointment. If you would like to make your records accessible to someone other than yourself, you will need to provide us with a completed (and signed) hard copy of this form.
You will be asked to electronically sign this form at your first appointment. It is provided here for you to review in advance.
To have your medical records transferred to (or from) Eyes on Hayden, please complete this form and submit a signed copy to us electronically or in person.